Library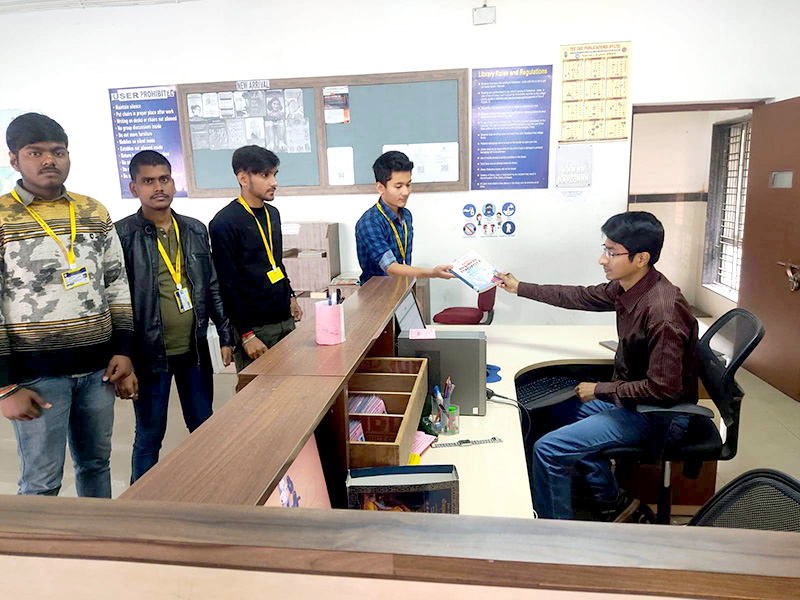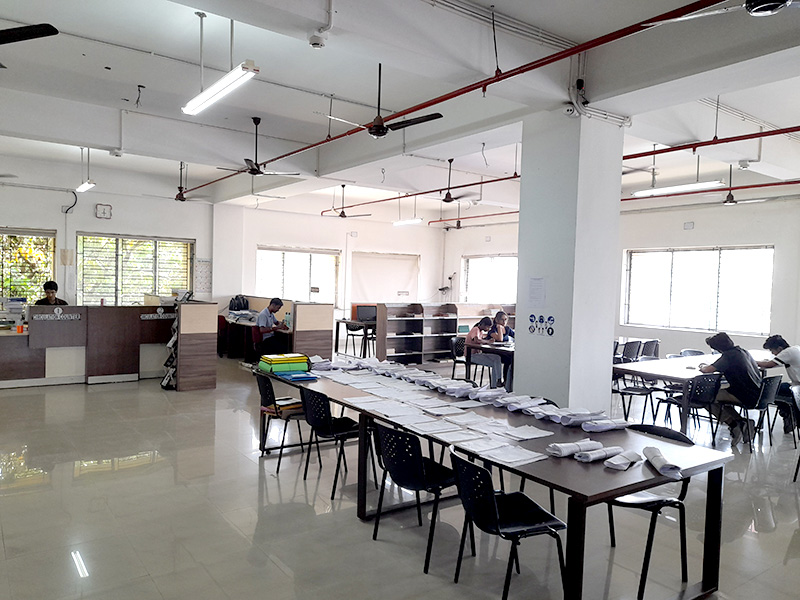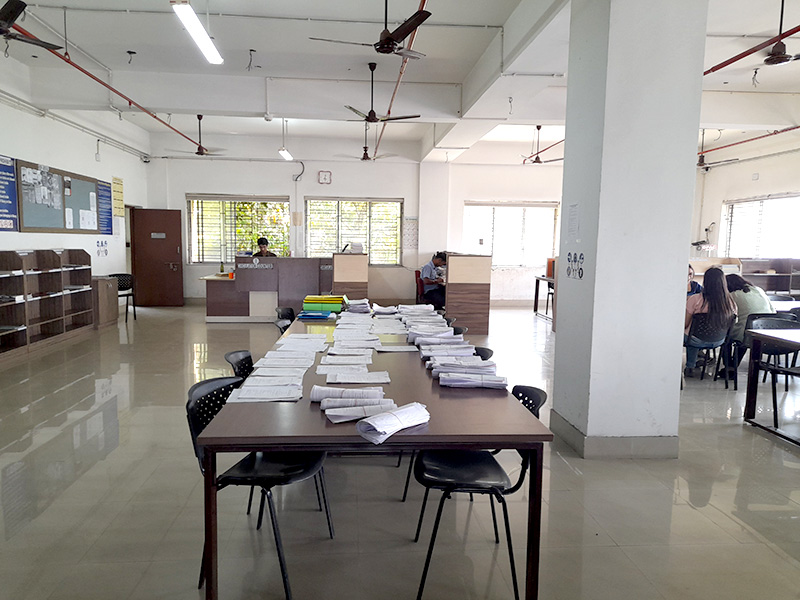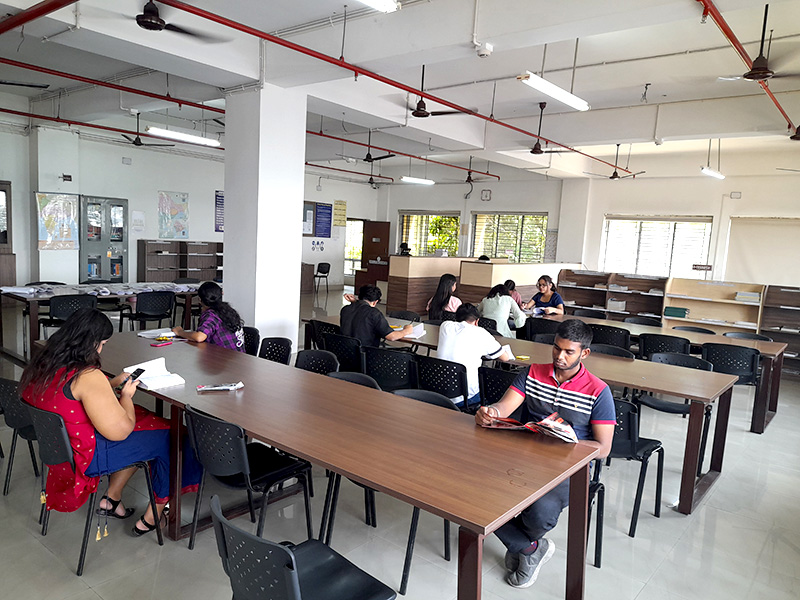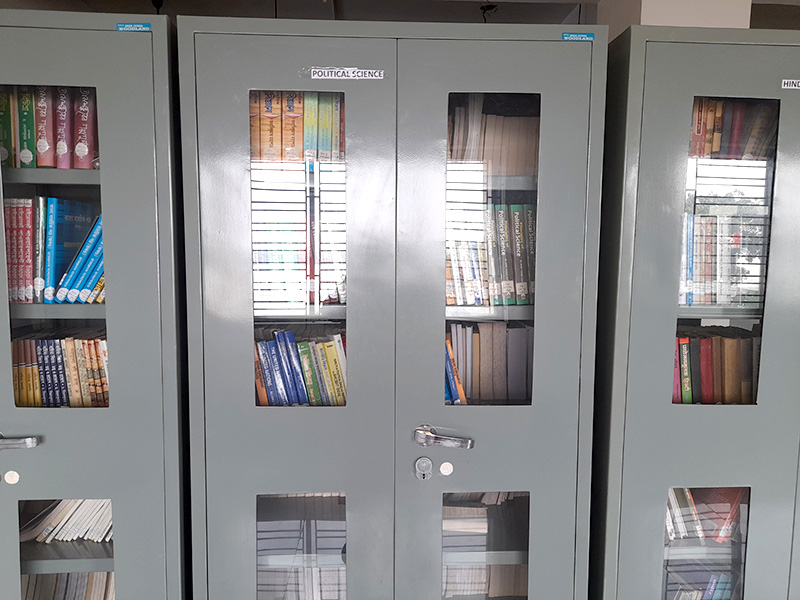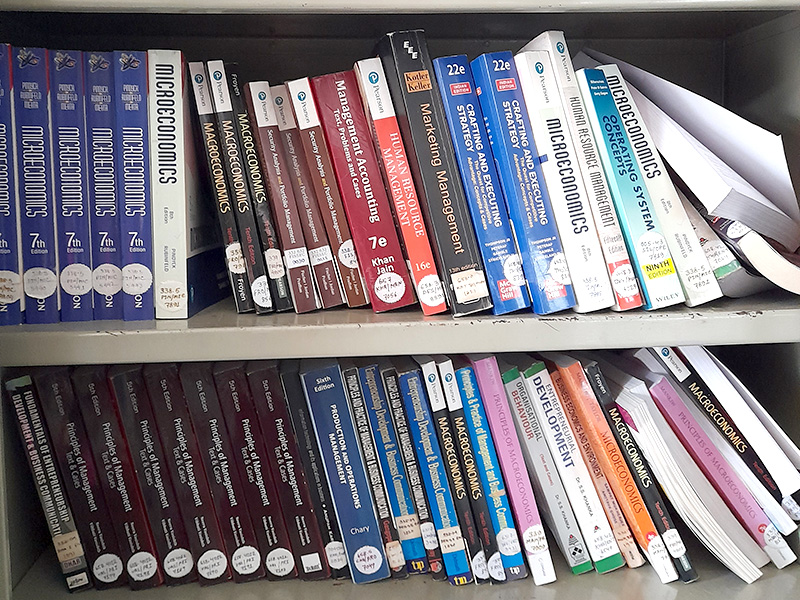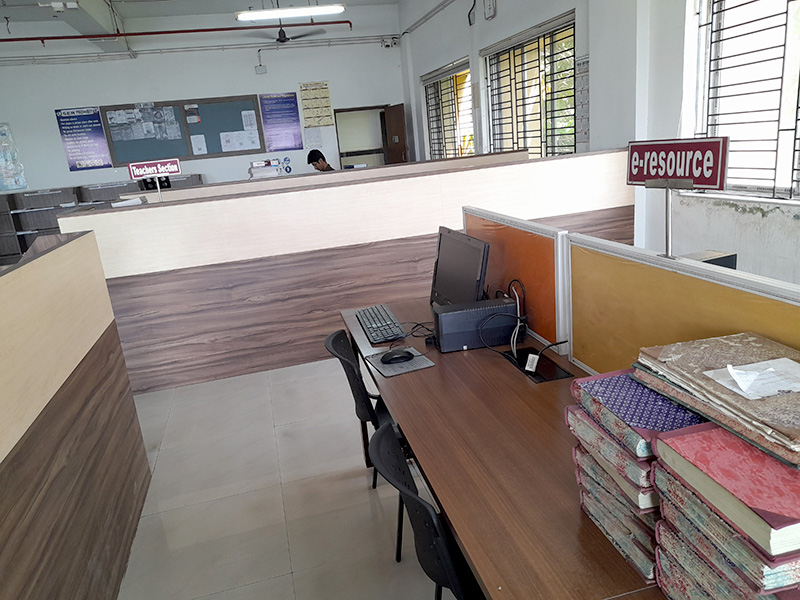 Welcome to T.H.K. Jain College Library
About:
Library is an integral part of any higher educational institute. It aims to provide resources that encourage creativity and inquisitiveness of the students and make the learning effective and fruitful.
The library, situated at the 2nd Floor of the college building, has separate reading spaces for faculty members and students.
Collection:-
The college has an enriched library with a collection of 10000 Books (Text books & Reference), 12 Journals, e-books & e-Journals through N-List & British Council Library, 5 daily newspapers (Bengali & English), 3 National Magazines, 5 Competitive Magazines, Yearbook and periodicals, and it is being updated regularly.
Features of Library:
The library is automated using Integrated Library Management System (ILMS) and has digitization facility through KOHA software.
The library has active subscription of N-List Programs of INFLIBNET-an IUC Centre for UGC and British Council e-Library
AV room with Audio-Visual resources
Large reading space with comfortable seats
CCTV surveillance for maintaining discipline in the library
The library has separate sections for Newspapers, Books/Magazines for Competitive Examinations, Journals, Periodicals and New Arrivals
The library maintains a History museum in reading area
Library Hours :
Monday to Friday - 8am to 4.30pm
Saturdays - 8am to 3.30pm
For any query mail at :
---