Department of Journalism and Mass Communication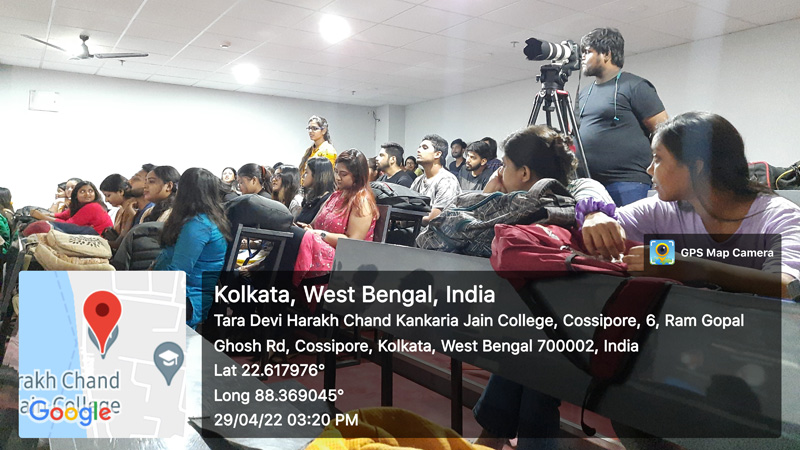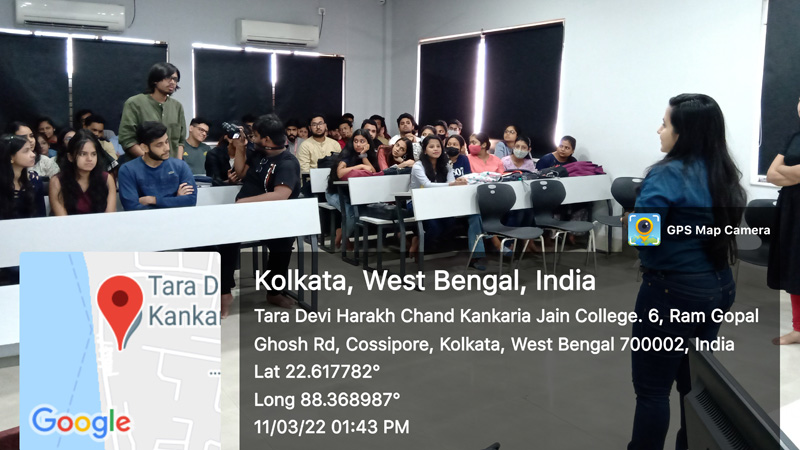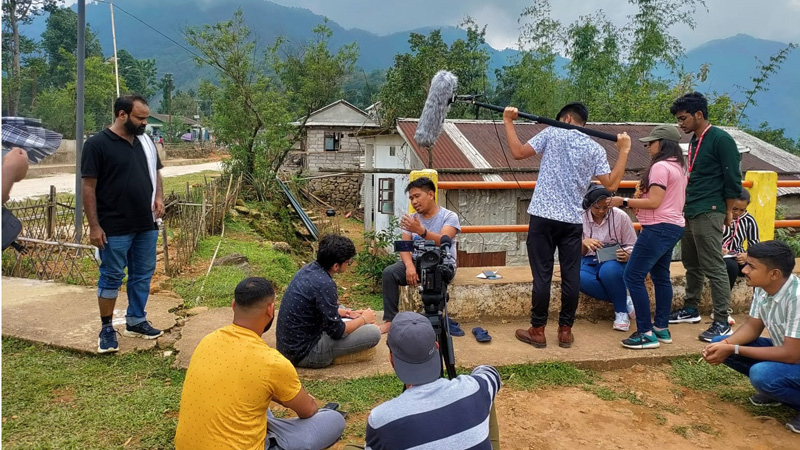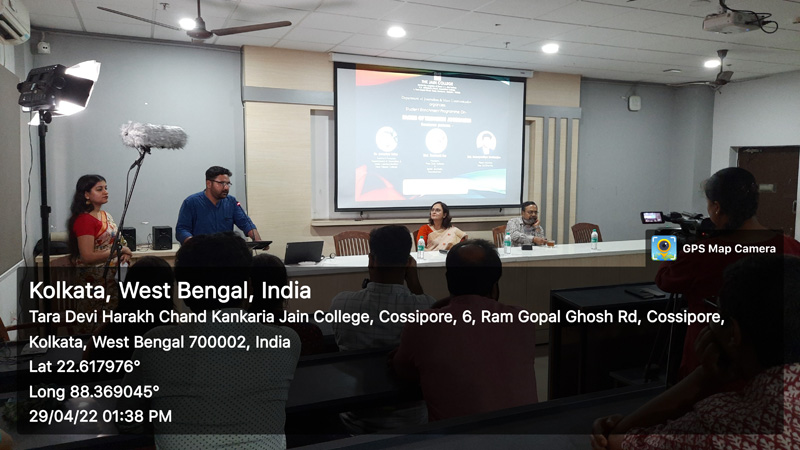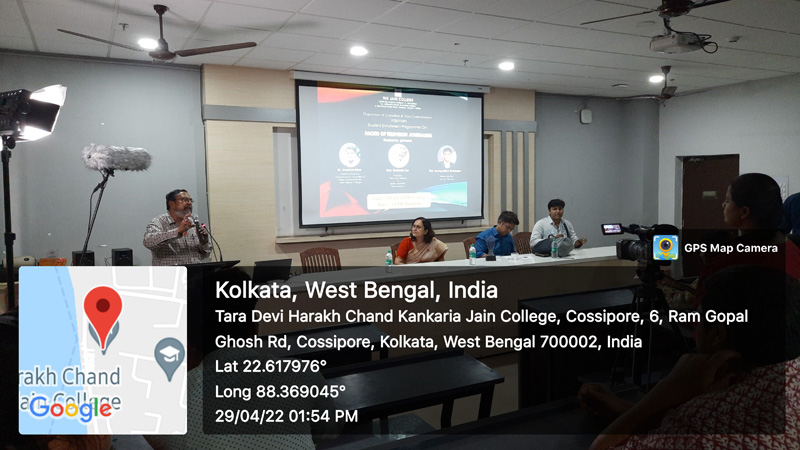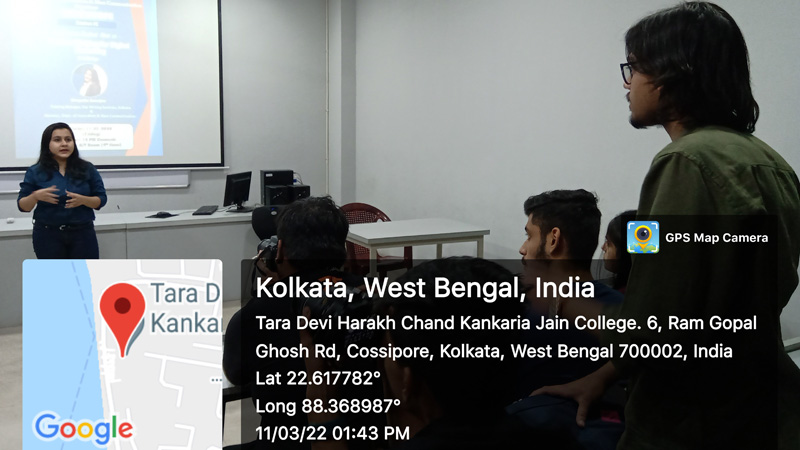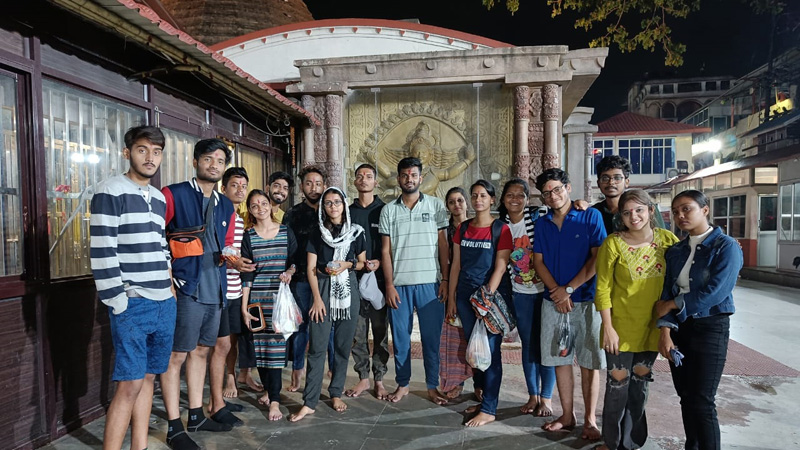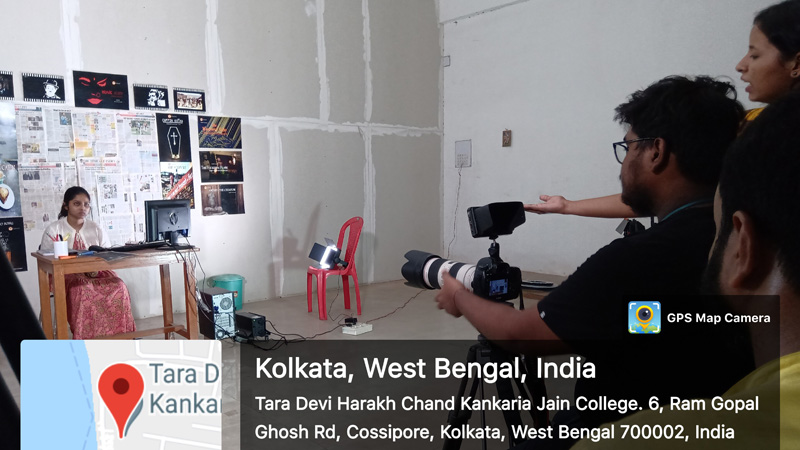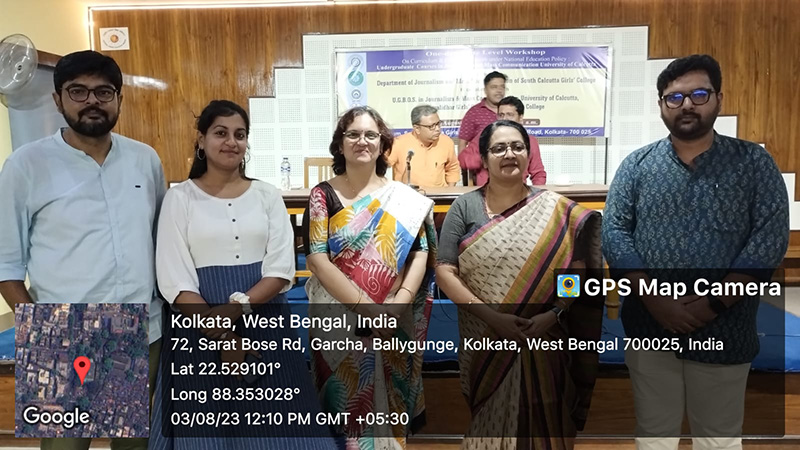 Program Offered:
4 year B.A. Hon.
3 year B.A. multi-disciplinary
The Department provides quality education and training in various aspects of Journalism, Mass Communication, Media Studies, Advertising, Public Relations, communication theories and models, cultural studies, media laws and ethics and more.
It has qualified faculty members who engages not only in academic deliberation but also try their best to maintain a mentor-mentee relationship with the students.
Being a professional combination, the department compulsorily offers Film Studies as an allied subject to the students to widen the career prospect with the help of the latest infrastructure, equipment and technological assistance.
The department believes in pragmatic learning where theory and practice meet the social and professional needs.
Infrastructure & equipment:
Keeping in mind the contemporary industrial requirement and cutting-edge technological progression, the department has incorporated the following infrastructure within itself to demonstrate to the students various aspects of practical training. The department owns the following instruments in its arsenal-
Sony NX3 -movie camera for video production,
Canon FD Mark IV with multiple lenses.
Sound recording and editing set- ups with Audio Mixing Console,
Omni-directional microphones,
Rode Boom Microphones,
Lavalliere Mic with wireless transmission system,
Video-editing Lab with the latest version of Apple I Mac with editing set-up,
Final Cut Pro software foe Film editing (post-Production).
Sound Recorder etc. and
Computer Lab for Newspaper and magazine designing and Photo Editing with the latest software such as
Quark Xpress,
Adobe Photoshop,
Adobe In-design,
Adobe Page Maker and the like.
The department is going to open its studio set-up for audio & video production with CHROMA KEY set up very soon.
Co-Curricular Activities:
Experts from Industry/ other Institution frequently visit the Department for conducting Seminars, Workshops and Orientation Programs on various aspect of student enrichment e.g.
Film Making,
TV Journalism,
Print Journalism,
Advertising
Public relations etc.
During COVID-19 pandemic the department has conducted regular online classes.
The Webinars /Online talk hosted by the department during the Pandemic
A Webinar on fake news detection & Career prospect on regional print media -
Mapping Infodemic : COVID-19 and Beyond-Speakers :
Dr. Ankuran Dutta, Associate Professor & Head, Dept. of communication & Journalism, Gauhati University, Assam
Prof. Sambit Paul, Assistant Professor, IIMC, Dhenkanal, Orissa
A One Day Students' round table interactive session on : Battling Pandemic and Beyond, on 8th August, 2020.
A One day webinar on 100 years of Anandabazar Patrika-The Glorious Journey, was organized jointly with Dept of English, on 12th May, 2021.
Resource Persons : Prof Subir Ghosh, Veteran Academician and Ex-Journalist, Hindustan Standard & Dr. Debdut Ghosh Thakur, Ex-Chief Reporter, Anandabazar Patrika.
A student enrichment programme was organized by the department of Journalism and Mass Communication on "Facets of television journalism" on 29th April, 2022.
Resource Persons: Sri Snehasis Sur, President, Press Club, Kolkata, & Senior Journalist, Doordarshan.
Alumni activities:
In post pandemic phase, the department has conducted several student-alumnus meets. The students interacted with the pass-out students who have been successfully placed and working in various media houses pan India such as:
Sanmarg
The Hindu
India Today
Aaj Tak
Oneindia.com
Republic TV
Start-ups
Others are pursuing Master degree program in reputed Universities within and outside of West Bengal. Even some of the present students are pursuing internship in various media houses across the city. The Department organizes academic seminars on contemporary issues of Communication Studies. The performance of the students in the University examinations is quite satisfactory.
Scopes: Various career opportunities after studying Journalism and Mass Communication:

Print Media
Television Journalism
Film production
Web Content Development
Radio Production
Advertising Industry
Public Relations in Private Sector and Public Sector
Academics
Research & Development
Event Management
Marketing Communication
Work from Home- content writing
Our Alumni:

Anishu Maroti- Senior Reporter, Sanmarg Newspaper (Batch- 2014-17)
Shikhar Jaiswal- MA, St.Xaviers University ( Batch- 2015-18)
Roshni Shaw - MA, St.Xaviers University ( Batch- 2015-18)
Tanmoy Roy - Editor, Discovery Channel, (Batch- 2016-19)
Raj Sarkar - Sports Reporter, Republic TV (Batch- 2016-19)
Nisha Kumari Singh, Digital Marketing Influencer,RVCJ Digital Media pvt ltd. Mumbai (Batch- 2016-19)
Shreyasha Banerjee- Trainer, Content writing for Digital Marketing, Das Media Services (Batch- 2016-19)
Ankit Singh- Assistant Director, Jio Studios (Batch- 2016-19)
Aayush Jha - Assistant Camera man, Zee Studio (Batch- 2016-19)
Neha Gupta - MA, Makhanlal Chaturvedi Central University (Batch 2016 - 19)
Simran Kaur - MA, Makhanlal Chaturvedi Central University (Batch 2016 - 19)
Anamika Bhattacharyya- Reporter, Etv Bharat,Hyderabad ( Batch 2016-19)
Tanisha Ghosh - PGDM , Editing , SRFTI (Batch-2017- 20)
Rumela Biswas- MA , Pondicherry Central University (Batch 2017- 20)
Bipasha Barua - MA , Punjab Central University Batch (Batch 2017- 20)
Shuvashri Mitra - MA , University of Calcutta (Batch 2017- 20)
Aayushi Shaw - MA , West Bengal State University (Batch 2017- 20)
Sejal Gupta - Junior News producer, Mirror Now, Mumbai, (Batch -2018-21)
Dristi Sharma - Reporter, India Today Digital , Mumbai (Batch- 2018-21)
Trinanjana Majumder- News Producer, Delhi Correspondent, Times Now ( Batch -2018 - 21)
Niharika Tripathi- MA, Makhanlal Chaturvedi Central University ( Batch- 2018-21)
Faculty
---