Tara Devi Harak Chand Kankaria Jain College, a self-financed college, was established in 2006 and is affiliated to the University of Calcutta.
Our Vision is to impart holistic education and inculcate the moral and ethical values along with skill formation among the students.
Taradevi Harakh Chand Kankaria Jain College, a self financed minority college, affiliated to the University of Calcutta, was established in 2006 by Shree S.S.Jain Sabha. The institution is christened after two renowned personalities Late Taradevi Kankaria and Shri Harakh Chand Kankaria.
The college shares a large campus of 30351.52 square meters land with a green environment all around. It comprises a large G+4 well constructed building with 34 class rooms, laboratories and library, administrative block, teachers' rooms, separate common rooms for boys and girls, two audio-visual rooms, multipurpose hall, board room and a large cafeteria. To enhance sports activities the institute has constructed volleyball and basketball courts and a playground as well.
The college runs undergraduate courses in science, arts and commerce under the curriculum of University of Calcutta. To maintain standard quality education the college has appointed young and dynamic qualified teachers and the experienced superannuated teachers as well.
From the Principal's Desk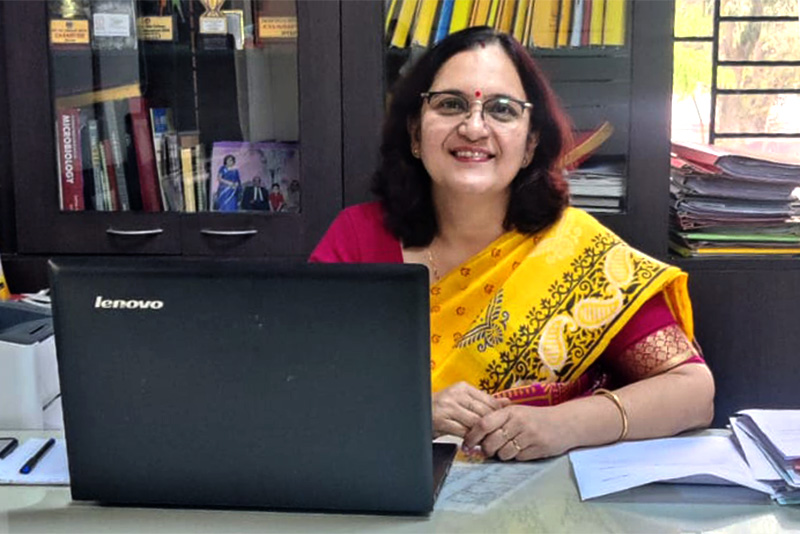 It is my pleasure to welcome you to our college website. Let me introduce you to Taradevi Harakh Chand Kankaria Jain College. A self financed minority college affiliated to the University of Calcutta, T.H.K Jain College was established in 2006 by Shree S.S. Jain Sabha. The college administration is run smoothly under the supervision of the Governing Body and the guidance of the S.S Jain Sabha. Located in Cossipore, the college is well-connected to bus and metro routes.
We, at T.H.K Jain College, constantly endeavour to provide students of Kolkata with high quality holistic knowledge. We create a stimulating environment for learning in order to inspire students to think innovatively and become responsible citizens. We have state of the art infrastructure in place which has been designed keeping in mind all the requirements of the students. Along with providing comprehensive knowledge of multiple disciplines, we instill sound moral values in our students so that they are completely equipped to deal with challenges after passing out from college. We have qualified, young as well as experienced faculty members who always try to update themselves to provide high standard education to the students.
It is with great pride that I state that the college has managed to achieve B+ Accreditation from NAAC in the first round of assessment in 2016. The college offers several undergraduate courses in Commerce, Arts and Science along with career-oriented programs like Personality Development, Foreign language classes and Sports training programs. Students are encouraged to take part in social outreach initiatives and co-curricular activities like seminars, educational excursions, workshops and exhibitions so that they experience an exciting college life. Every year, we have some students topping in University examinations in different subjects. I wish them success in their future initiatives.
I would also like to extend a warm welcome to the new entrants and urge the senior students to set a good example for their juniors in terms of academic performance and adhering to the code of conduct in the upcoming academic session. I hope that the years that you spend in this college become memorable for you and all of you achieve the greatest success in your respective fields in the future. All the best !!


From the Secretary's Desk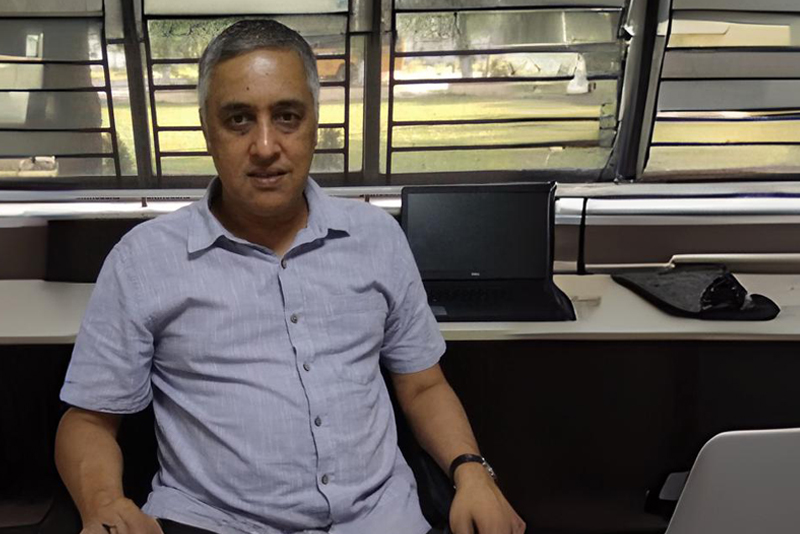 In keeping with the high level of competition in today's world, T.H.K Jain College is dedicated to inculcate professionalism and enhance the ability of innovative thinking in the young students of the college.
The S.S. Jain Sabha has always promoted cultural and educational upliftment of young minds so that they can contribute to the development of the society and make it a better place to live in. T.H.K Jain College is one among many educational institutions run by the S.S. Jain Sabha that provide access to high quality education to the students of Kolkata. Even though the college is a minority institution, its gates are open for all the students irrespective of their caste or economic status.
Every year we receive several applications for admission out of which meritorious students are selected to become a part of the institution. The multi-disciplinary approach of imparting education is aimed at making the students all-rounders.
On behalf of S.S Jain Sabha and the College administrative body, I would like to welcome the new students of the college. I hope that your experience of studying at T.H.K Jain College is wonderful and you become outstanding achievers in the future. All the very best!!