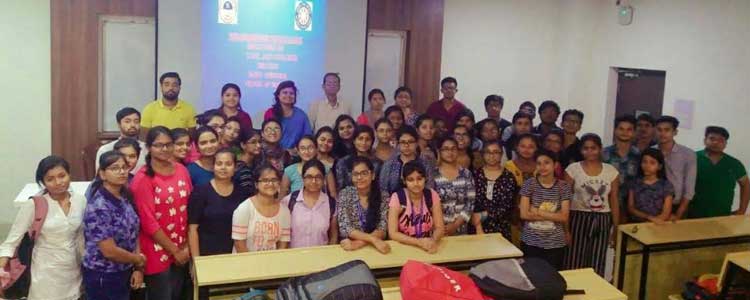 The NSS unit of the college was established in the year 2011 with permission from the University of Calcutta to involve the students in voluntary community services for their personality development.
The NSS unit of the college constitutes of a Programme Officer, an Advisory Committee (chaired by Principal and assisted by faculty members) and Student Volunteers. The unit adopts a nearby slum area and conducts different regular activities and special camps that include different trainings, cultural programmes, awareness programmes etc.
NSS Activities 2018-19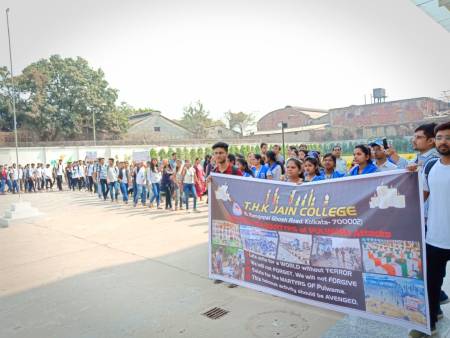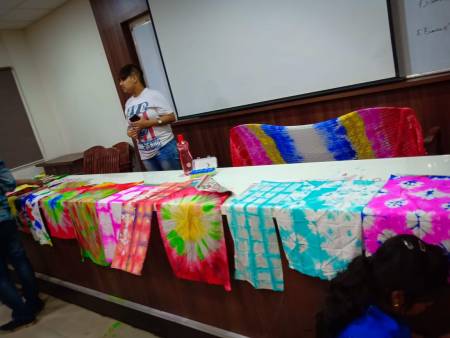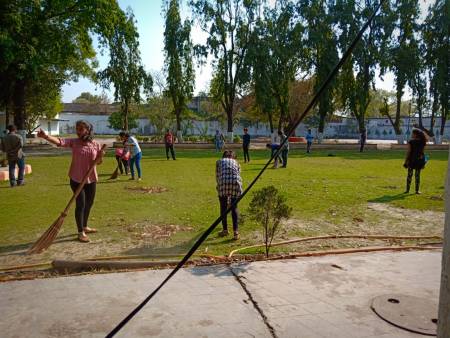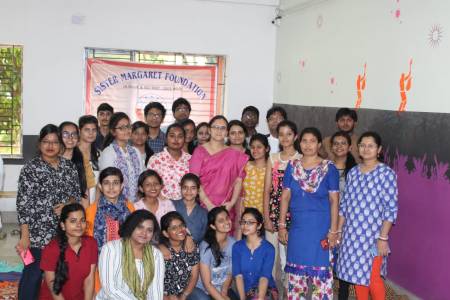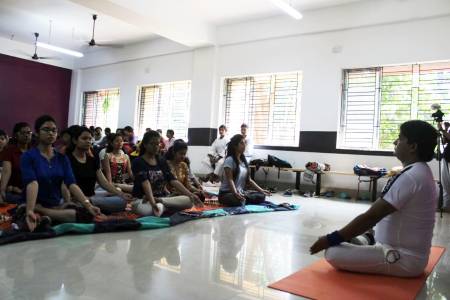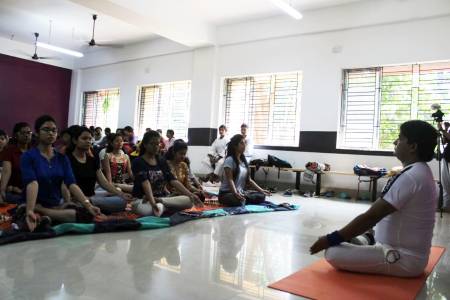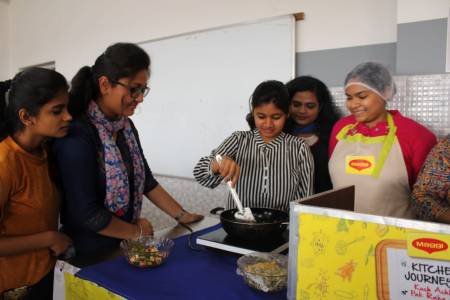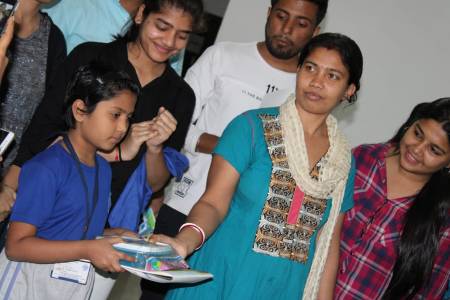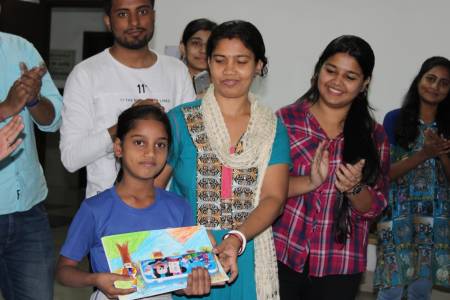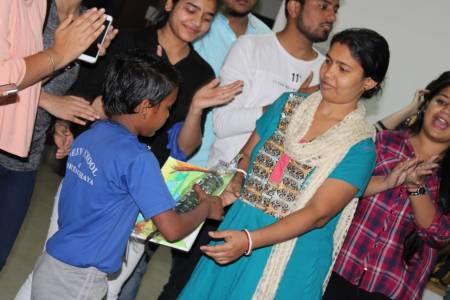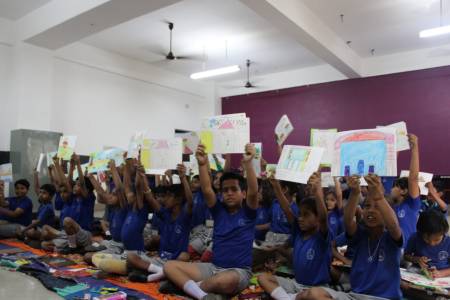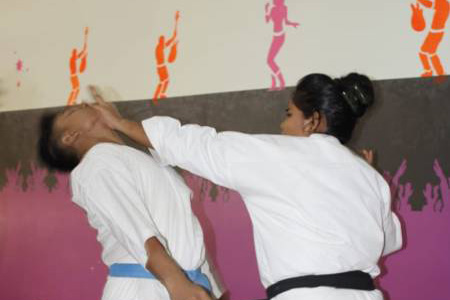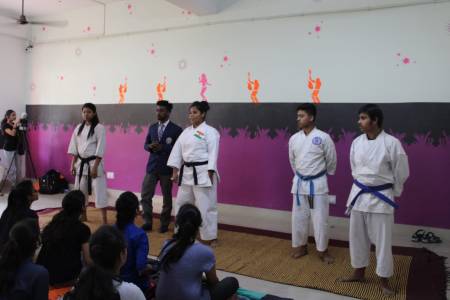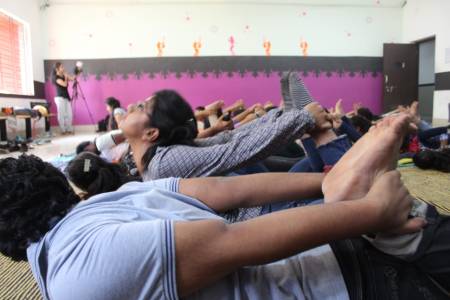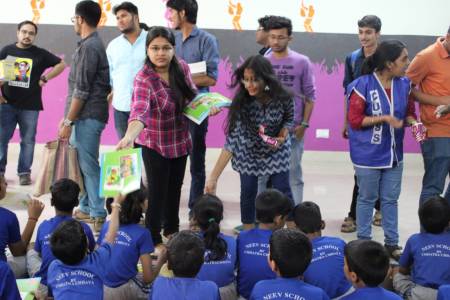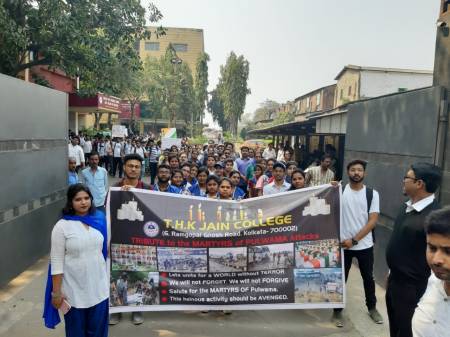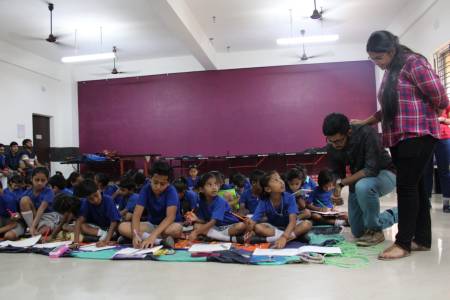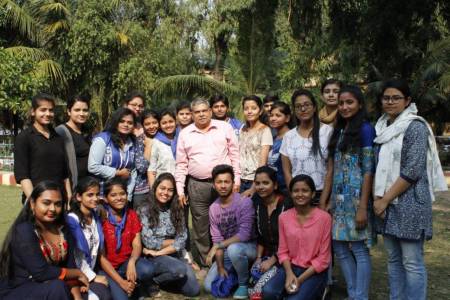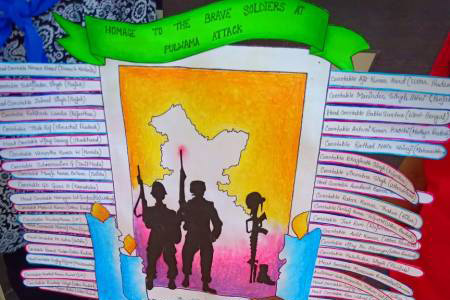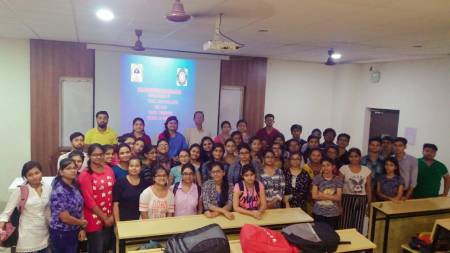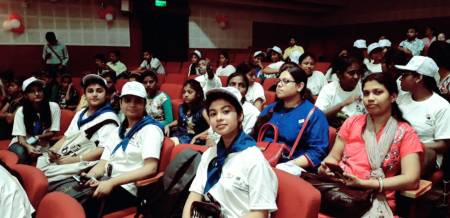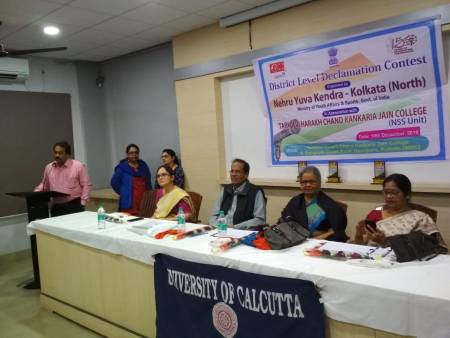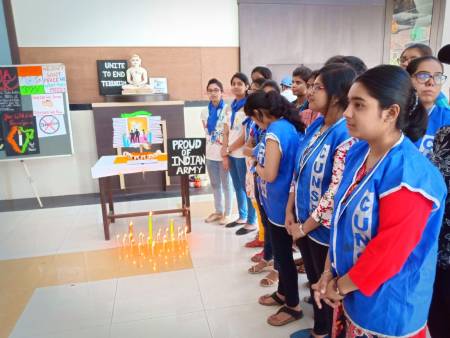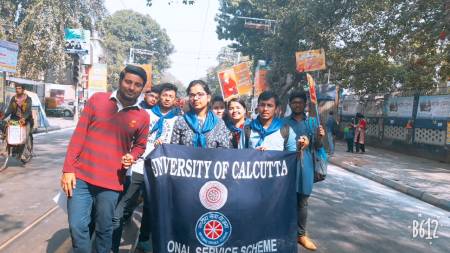 NSS Activities 2016-17
NSS - Road Safety Programme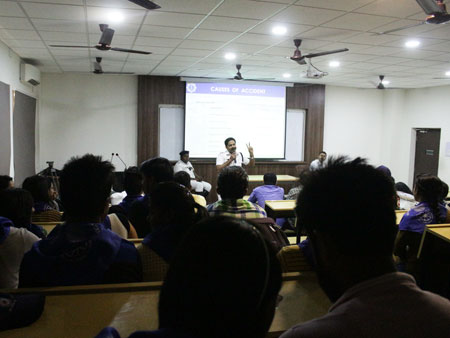 NSS volunteers attending Road Safety Programme
NSS Special Camp (2016-17)
Venue : Our Adopted Slum Area Jyoti Nagar Colony & College Campus
Duration : 8th February - 14th February, 2017
Time : 10.00 a.m - 5.00 p.m
Schedule:
Day 1: 8th Feb - Inauguration of Special Camp and Awareness & Screening Programme on Thalassemia with medical support from Calcutta School of Tropical Medicine, Kolkata.
Medical Officer, Thalassemia Control Unit - Dr. Paban Kr Chowdhury & his Team.
Day 2: 9th Feb - Blood Donation Camp 'RAKSHAK' with medical support from LIONS CLUB
Day 3: Awareness Programme on Road Safety
Day 4: 11th Feb - Training Programme on First AID & Basic Life Support
By - Sri Bivash Audhya, Instructor-In-Charge, Casualty Service, Civil Defence, Govt. of West Bengal
Day 5: 12th Feb - Slogans, Poster Making & Campaign on General Health & Hygiene, Slum & Campus cleaning
Day 6: 13th Feb - Sports & Cultural Programme for Slum People
Day 7: Collection of Feedback on Special Camp 2016-17 & Valediction
NSS Activities 2015-16
NSS Special Camp (2015-16)
Venue : Jyoti Nagar Colony, Cossipore (Adopted Slum)
Duration : 16/01/2016-22/01/2016 (Seven Day Camp)
Activities:
Poster making against use of Polythene and on Environmental Issues
Seminar on Cancer
Cleaning of religious places
Rally for Environmental Issues and Anti-Polythene Campaigning
Van-Mahotsav (tree plantation)
Sports for residences of the adopted slum.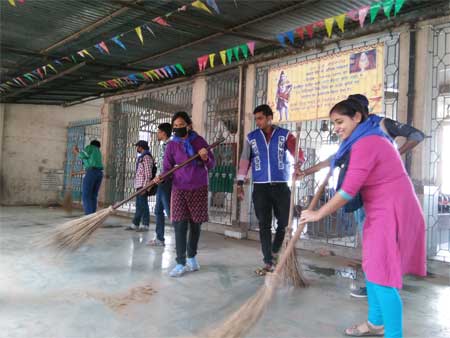 Cleaning of Religious Place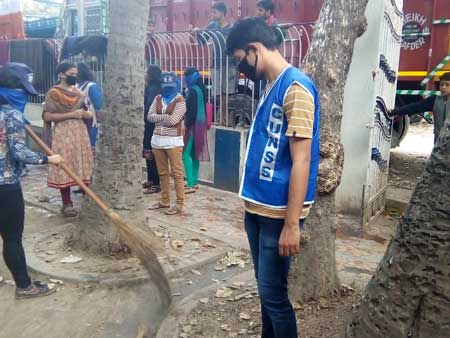 Cleanliness Programme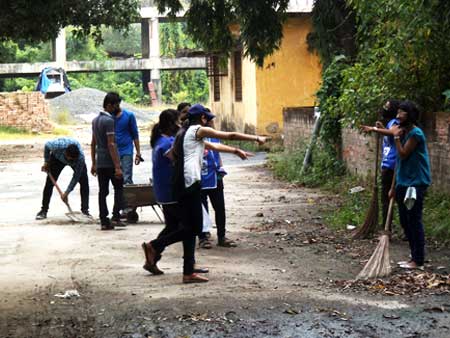 Cleanliness Programme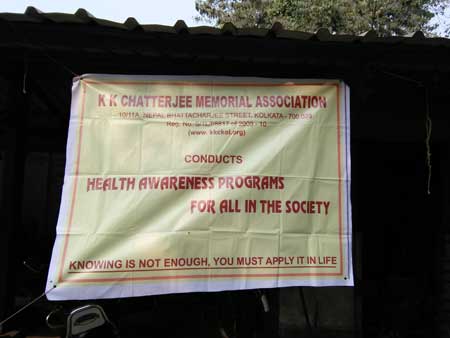 Health Awareness Programme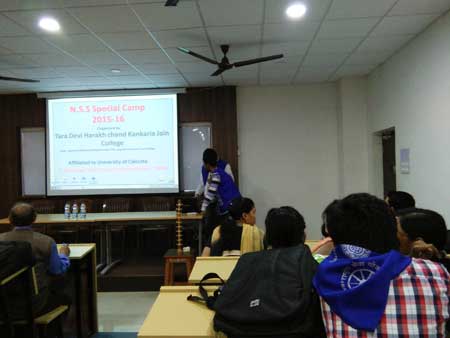 NSS Special Camp 2015-16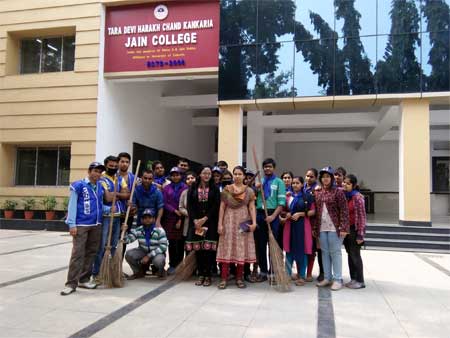 NSS Volunteers with Programme Officer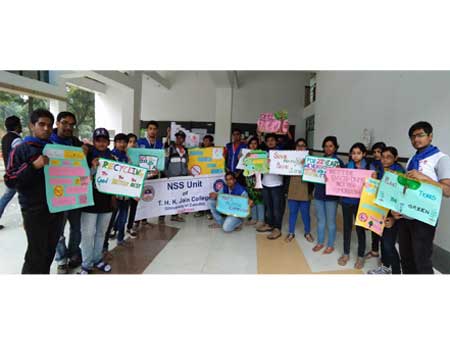 Rally on Environment Awareness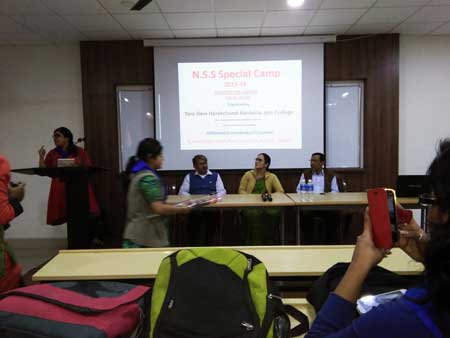 Seminar on Cancer Awareness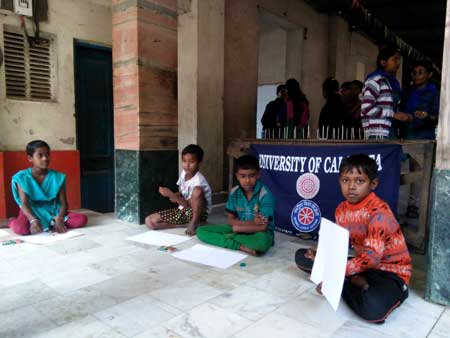 Sit and Draw competition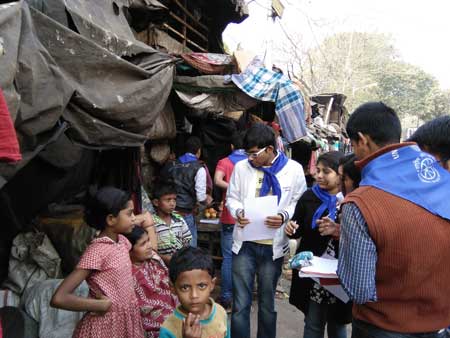 Socio Economic Assessment of the Slum Dwellers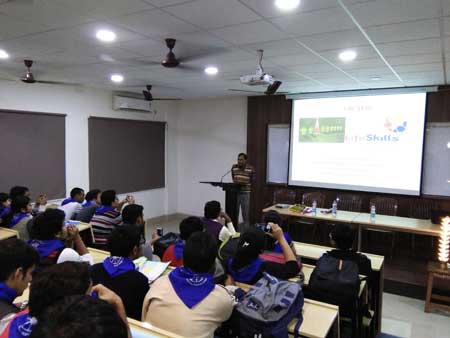 Speech on Life Skills Technique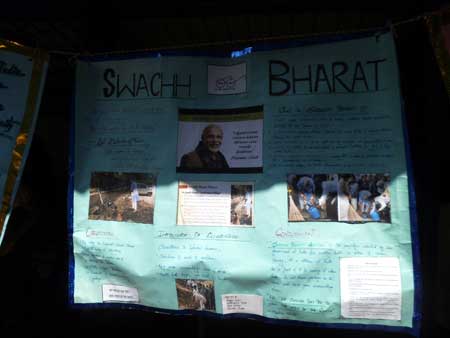 Swachh Bharat Abhiyan
NSS Activities 2014-15
The NSS unit, with collaboration with Sister Margaret Foundation, an NGO organized vocational training programme (making soft toy) for the women of the adopted slum.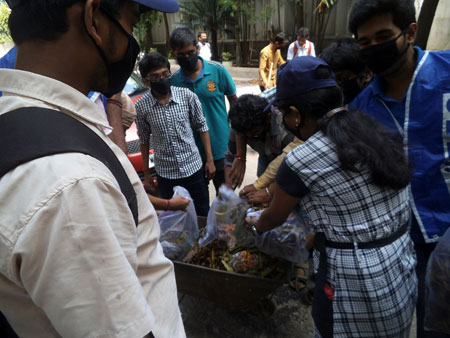 Campus cleaning activity undertaken by NSS unit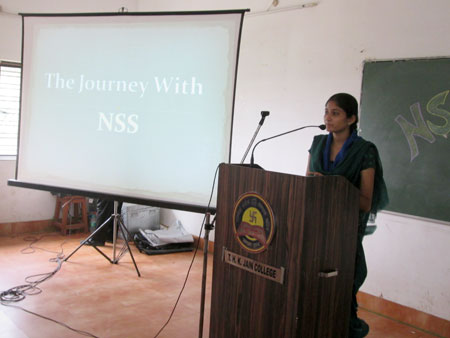 NSS Day.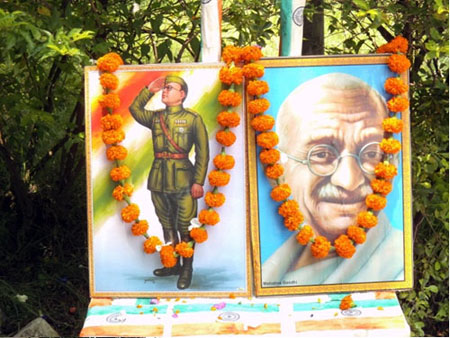 Celebration of 66th Independence Day.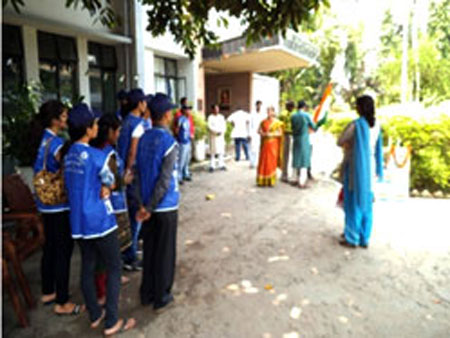 NSS Volunteers and crowd gathering in the Blood Donation Camp.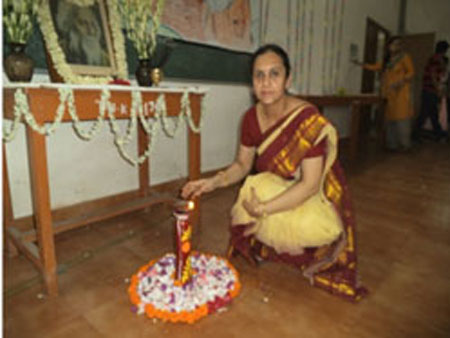 NSS Volunteers and crowd gathering in the Blood Donation Camp.
NSS : 7 Day Camp
Organized by NSS Unit T.H.K. Jain College.
Programme Schedule :
24.03.14
Inauguration of Special Camp & Felicitation of NSS Volunteers from 11a.m. onwards. Inaugural Lecture by Dr. Subrata Sarkar, Principal, College of Nursing, R.G. Kar Medical College & Hospital.
25.03.14
Awareness raising campaign against use of narcotics and presentation of Seminar on Drug Abuse and Non-Traditional Threat in Globalized World by Sri Subrata Biswas, Zonal Director, Narcotics Control Bureau, Kolkata.
26.03.14
Hygiene education and antiplastic Campaigning
27.0314
it & Draw Competition and cultural programme by the resident of Dalpatti.
28.03.14
1st half : Awareness Programme on Child Nutrition. 2nd half : Exhibition on item made by the students of Vocational Training Programme & distribution of certificate.
29.03.14
Awareness programme on sunstroke, Distribution of Masks etc.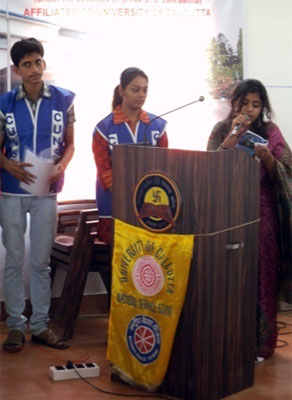 NSS Volunteer singing NSS anthem on the Inauguration Day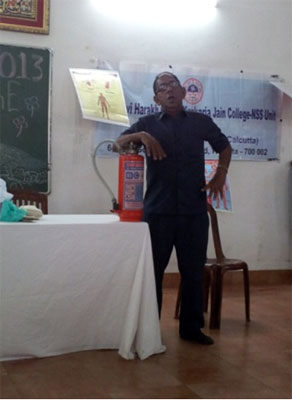 Dr. S. Siraj giving his speech on the importance of First Aid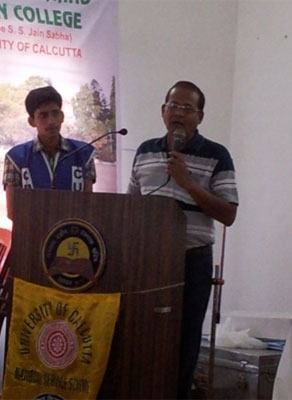 Shri Kunal Chatterjee from University of Calcutta giving his speech on the Inauguration Day.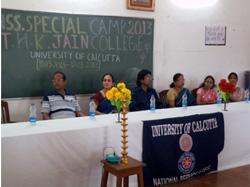 Eminent guests on Dias on the Inauguration Day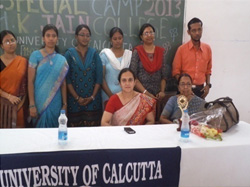 The Principal, Chief Guest Dr. Minakshi Chowdhuri, and NSS teachers on the Dental check-up day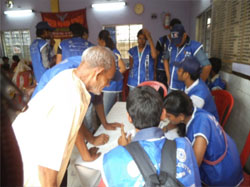 Dalpatti local people registering their names for Dental Check-up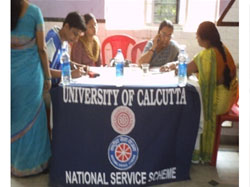 Registration of Dental check-up in progress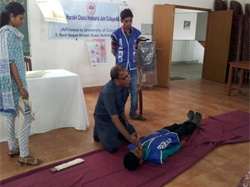 Demonstration in the First Aid training programme for NSS volunteers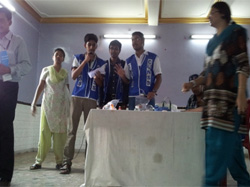 First Aid training programme for NSS volunteers in progress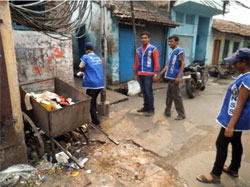 Cleaning of Dalpatti locality by NSS volunteers
Field work by NSS volunteers in the Dalpatti locality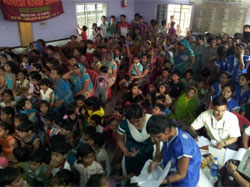 Dalpatti local people gathering for the cultural programme for children and women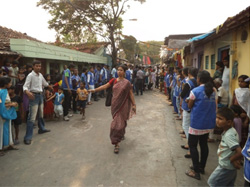 PO and volunteers managing the crowd before the Cultural Programme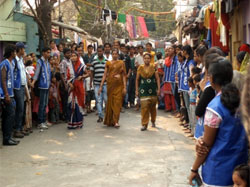 Women's spoon race in the Cultural Programme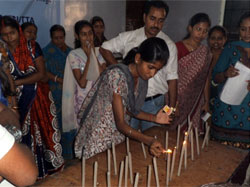 Candle lightning competition for women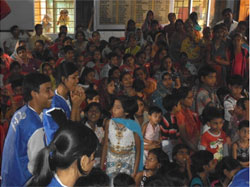 Children and NSS volunteers enjoying the cultural programme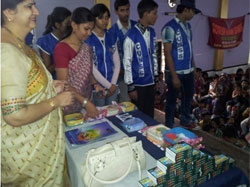 Prize distribution to the winners by Dr. Anita Choudhuri Gupta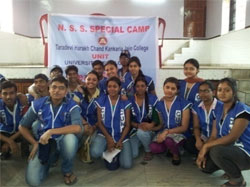 NSS volunteers pose for a picture along with the NSS banner