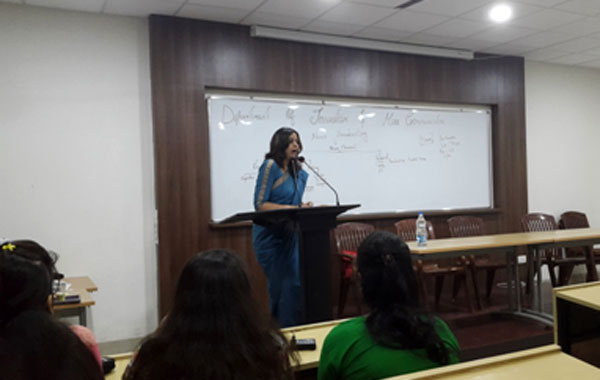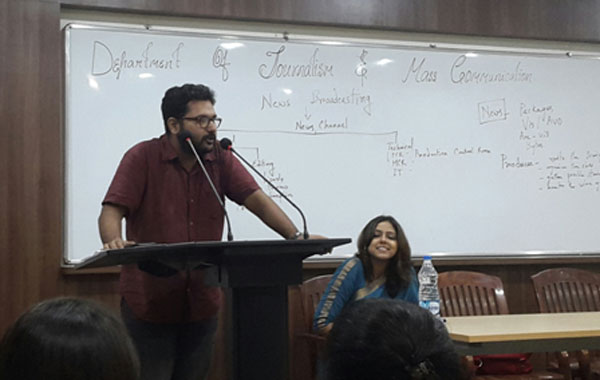 4th Sep,2015:
Amrita Banerjee Lahiri the news anchor of ETV news was invited as a guest lecturer in T.H.K Jain College for the seminar of TV Journalism which was organized by the department of Journalism. The programme was held in a/v room of the college at 12 pm we (students of journalism 1st year and 2nd year) came and set up the room, at 12.30pm every came like the guest lecturer the Principal of our college Prof Soumik Chatterjee, Prof. R.P. Gain and Moumita madam.
At first our Principal introduce the gest lecturer to all of us and she gave us a small speech why the programme was held after that Prof Soumik sir gave us a small speech and he requested Amrita madam to share her life journey and some important tips about TV Journalism. At first Amrita madam introduce her self to us and then she asked our name and then the seminar begins. She told us that she has been six and half years in this occupation, she worked at many channels, she told us that when she was in a channel that was banned and after three days she got a new job. She also told us how she has done her masters and job both and how she manage all things together in her student life. She told us how many departments in a channel like reporting, news desk, editing, production control room, MCR,I.T. After that she took a script and read it to us that how to read a news report live on tv. After that she told us to asked any questions which we wanted to know some of us asked and she answered it.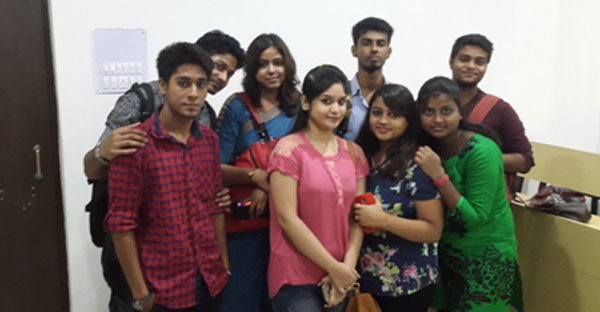 At 2.30 pm the seminar ends we took a group picture with her. For this seminar only happened for our Principal, Soumik sir and R.G sir. It would have not been possible without them we are most thankful to them for giving us such an opportunity to meet such a TV anchor which would help us to shine in our respective field.